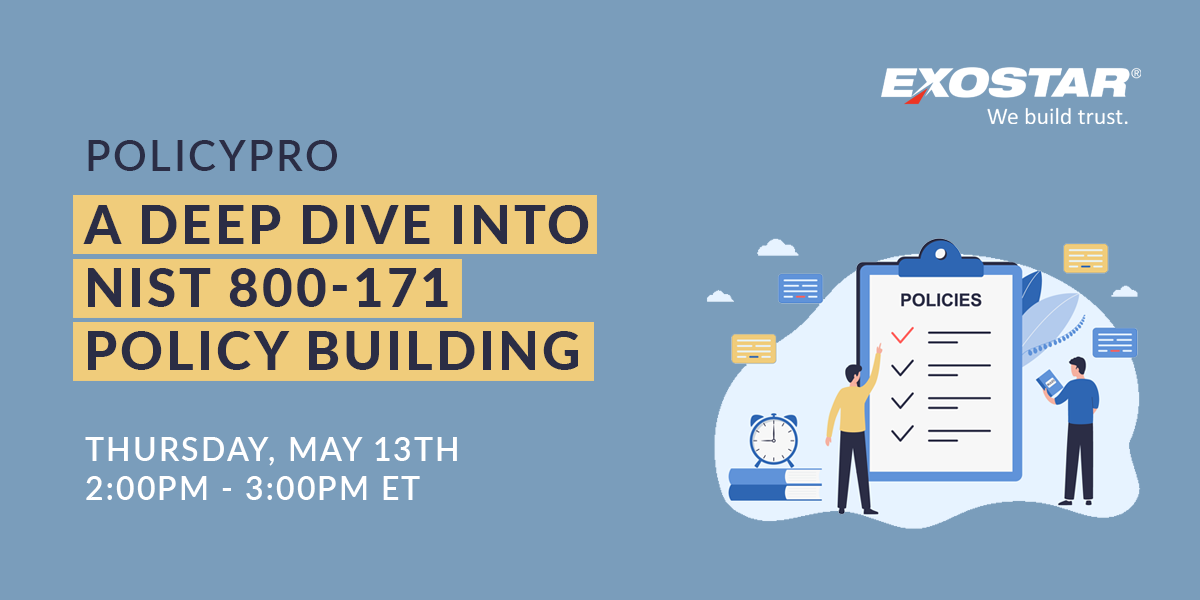 PolicyPro: A Deep Dive Into NIST 800-171 Policy Building
Thursday, May 13th, 2021
2:00PM - 3:00PM ET
---
We are excited to invite you to participate in our upcoming webinar "PolicyPro: Deep Dive Into NIST 800-171 Policy Creation" on Thursday, May 13th at 2pm ET.
In the first half of this hour long event, our policy experts will guide you through the core functionality of PolicyPro so you can get the most out of your subscription, and better understand how this powerful tool can help you take IT policy and documentation creation into your own hands and get you moving toward NIST 800-171 & CMMC compliance.
The second half of the event will focus on an open forum Q&A session where we will take pre-submitted questions related to CMMC, NIST SP 800-171, DFARS Interim Rule, or PolicyPro. Our hope is to encourage continued discussion and education throughout the DIB community. So please make sure to get your questions in when you register!