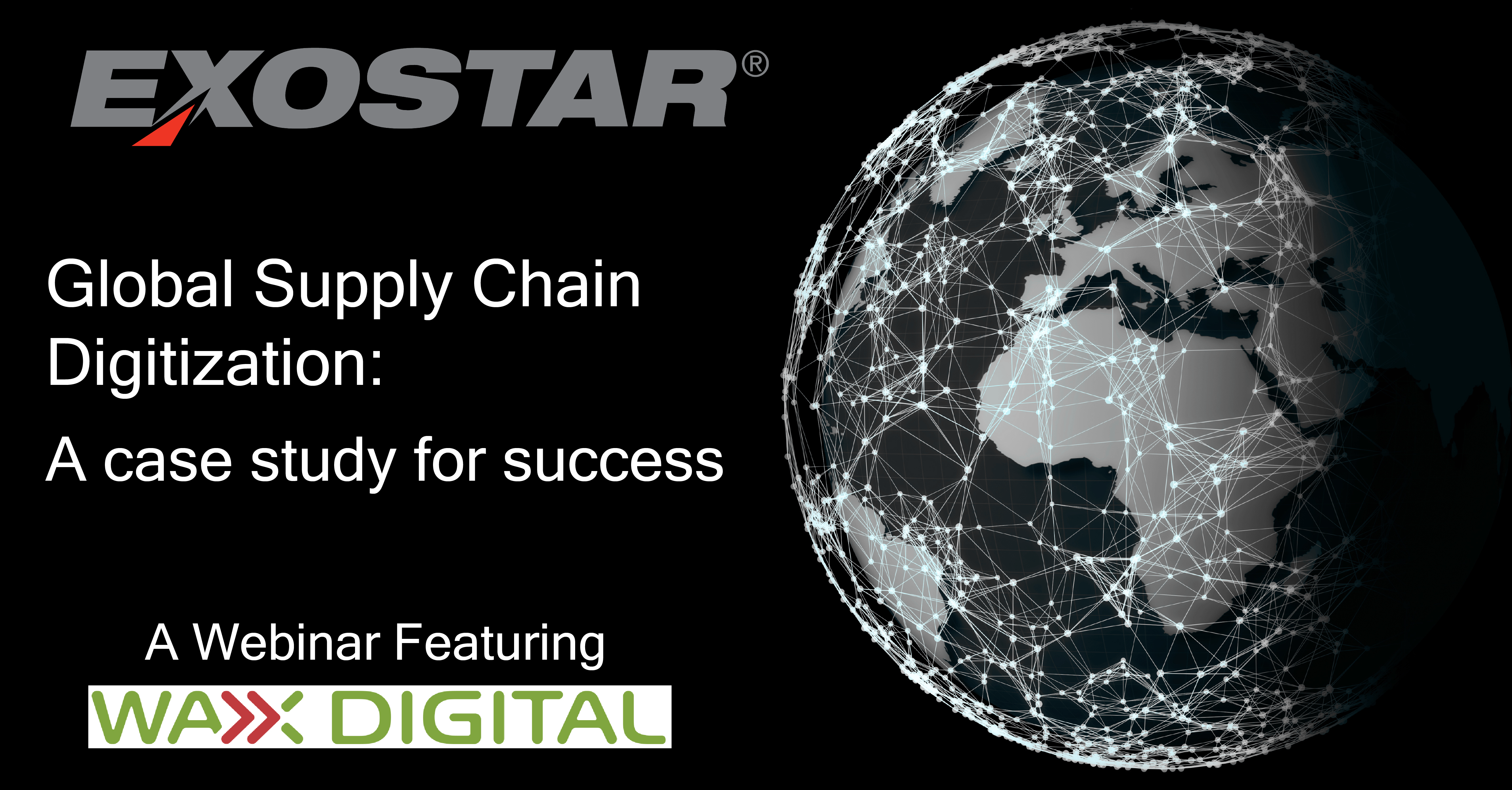 Thursday, May 3, 2018
11AM EDT / 8AM PDT
Does supply chain digitization really work? Following on our previous webinar, "The Best Practices for Implementing a Digital Supply Chain," we're going to look at one global logistics company's journey to revolutionize their procurement activities using best practices and technology.
Jurgita Andrijauskaite, eProcurement Consultant for Wax Digital, will join Exostar's Kevin Vanlowe and Mark Hogan for an in-depth discussion of how a company could start with simple sourcing solutions and eventually expand to a global Procure-to-Pay platform being used in over 90 countries. We'll learn the steps she took to lead this effort to seven figures of annual savings.
In this exclusive webinar we'll be covering:
The drivers for change

The requirements for this global project

The steps that were taken to ensure success and manage risk

How they created and implemented a robust procurement strategy

Steps to having this kind of success in your own business