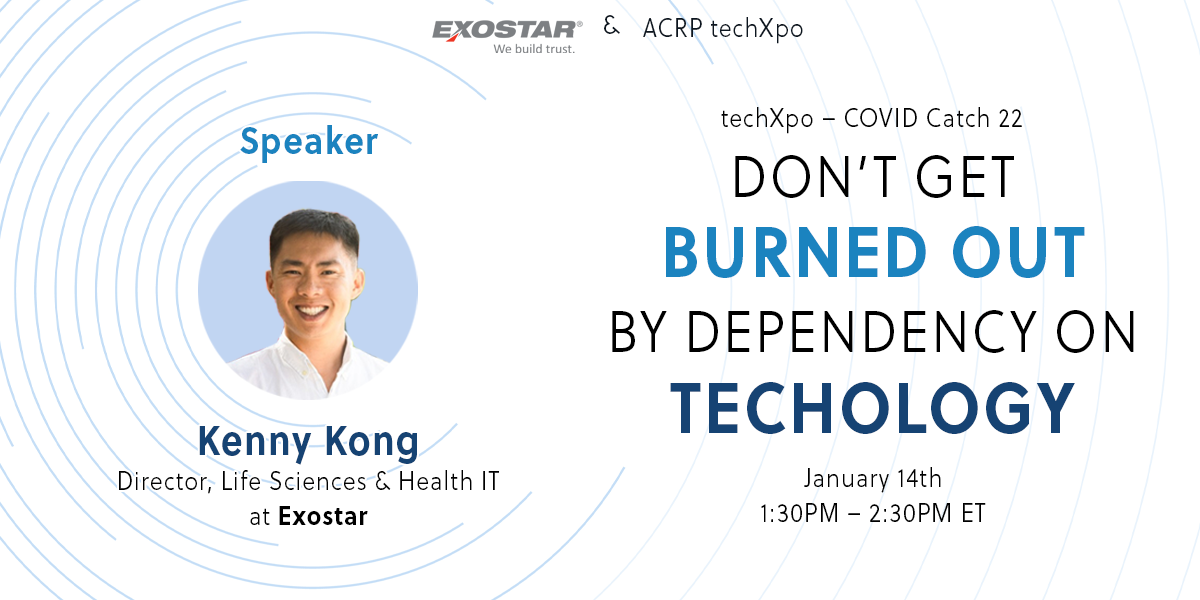 COVID Catch 22: Don't Get Burned Out by Dependency on Technology
Speaker: Mr. Kenny Kong, Director – Life Sciences & Health IT, Exostar
Ready to simplify your technology footprint for 2021? All those accounts/passwords driving you crazy?
Join Kenny Kong as he shares how many of your colleagues in the industry are streamlining their technology access and creating a better user experience.
Key Objectives
BUSINESS

- Learn about options to help deal with technology issues causing stress while working virtually.
PERSONAL

– Importance of establishing work/life balance. How to set and manage expectations.
THE FIX

– The need to aggregate technology and simplify site user access.