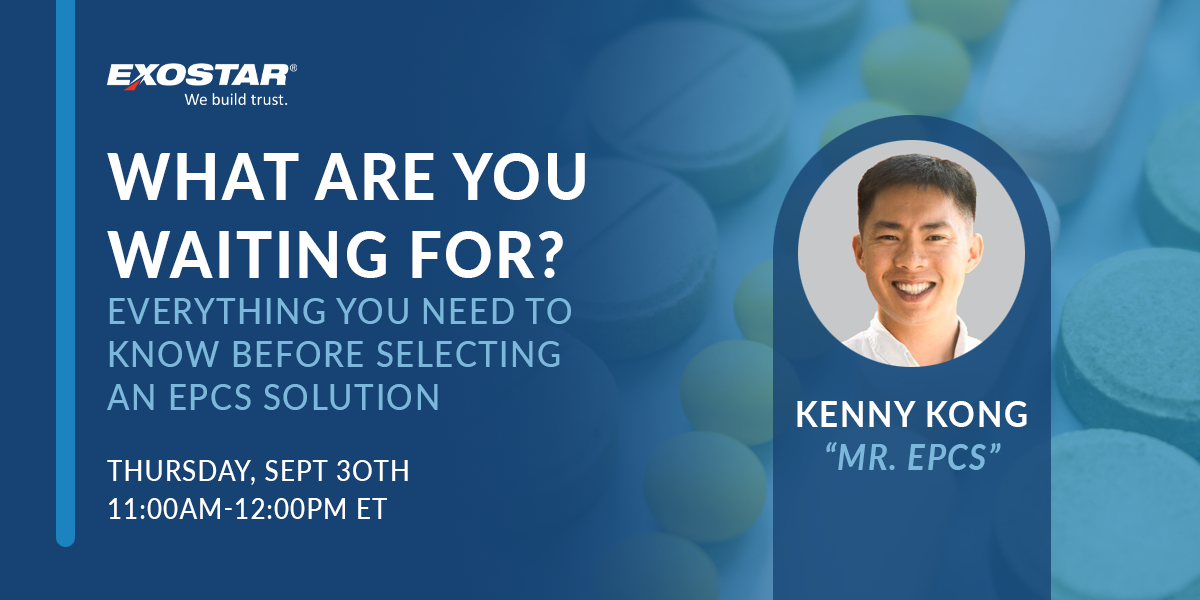 What Are You Waiting For? Everything You Need to Know Before Selecting an EPCS Solution
Thursday, September 30th, 2021
11:00AM-12:00PM ET
Please join Exostar on Thursday, September 30th as Kenny Kong, our EPCS expert and one of the original authors of the DEA Interim Final Rule, addresses everything you need to know to confidently make the right decision to select and implement a best-in-class EPCS solution NOW before the state's regulatory deadline forces you to do something rash.
Topics To Be Discussed:
Understanding the Drug Enforcement Agency (DEA) requirements
What is best-in-class EPCS
What is required to meet regulatory compliance
How a simple, seamless implementation is done with a single web-based API

And most importantly, we'll answer your most burning questions, so make sure to submit them when you register!
If you've been on the fence about EPCS and are interested in learning more – we would love for you to join us. Unable to attend? All registrants receive a link to a recorded version of the webcast.