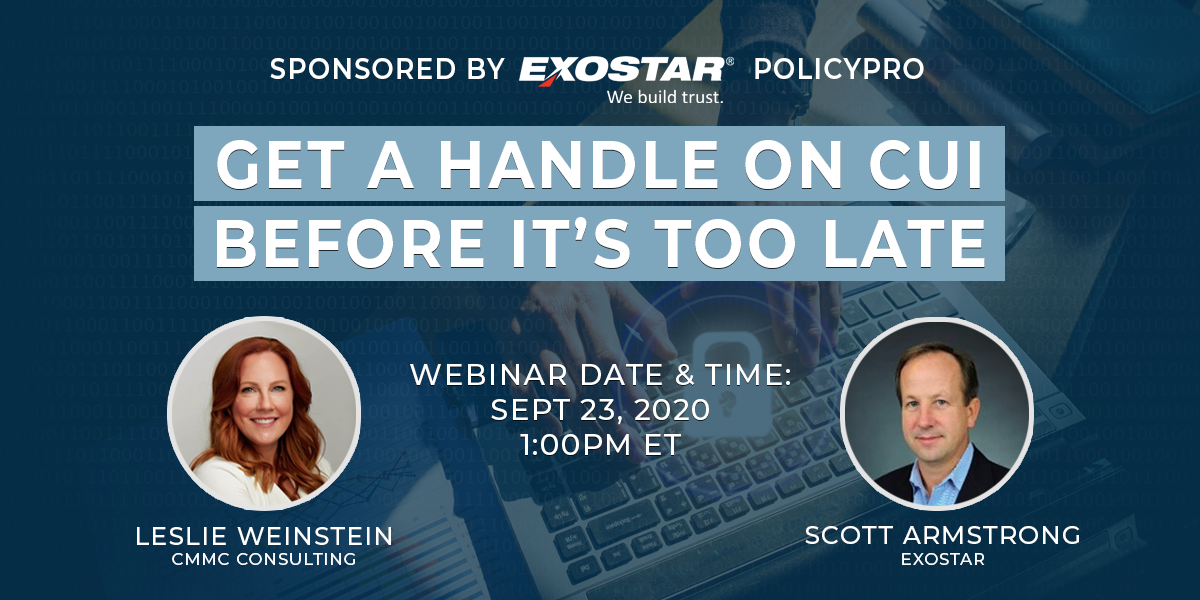 [CMMC Webinar] Get a Handle on CUI Before It's Too Late
When: Wednesday, September 23, 2020
Time: 1:00 PM
Mark your calendar
Controlled Unclassified Information (CUI) is an integral component of any DOD contract, and protecting the security of this information is every DOD contractor's responsibility.
CUI is critical to managing and protecting our nation's Intellectual Property (IP). The DOD estimates over $600 billion are lost every year to data exfiltration, and that's why CMMC and the protection of CUI have become top priorities.
Join us as Leslie Weinstein, President of CMMC Consulting, breaks down and explores CUI, its lifecycle and impact on the defense industrial base. She'll answer some of your contractors' most burning questions about CUI, such as:
How do I know if I have CUI?

Where can I find it?

What happens when it's no longer used in a contract?

How does it flow from the DoD to a Prime, and then to me?
This is a webinar you just can't miss—our nation's security might depend on it!
Sponsored by Exostar PolicyPro. Click here for your free 7 day trial.
Our Speaker
Leslie Weinstein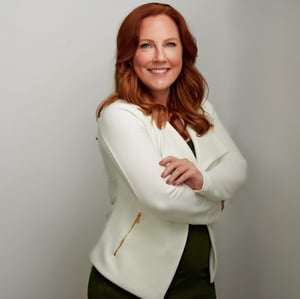 Leslie Weinstein is an Army Reserve Major with more than 14 years of experience consulting and working for the Department of Defense. In addition to her experience on active duty at the Defense Intelligence Agency and with offensive cyber operations at Army Cyber Command, Leslie has consulted for the Office of the Undersecretary of Defense for Acquisition and Sustainment (OUSD (A&S)), the DoD CIO, and the Air Force. As a consultant Leslie focuses on cyber policy and strategy and has contributed to several initiatives impacting the entire DoD cyber workforce, including the DoD Cyber Workforce Framework and the Cyber Excepted Service.
Leslie founded CMMC Consulting LLC in late 2019 in response to industry demand to better understand the CMMC and its impact on the defense industrial base. CMMC Consulting focuses sharply on preparing companies to undergo the actual CMMC audit. CMMC Consulting leverages Leslie's experience a plank-holder member and active contributor to the CMMC Accreditation Body (CMMC AB) Standards working group, and the Training and Certification working group.
In addition to her unique policy and operational background, Leslie has a Bachelor of Science in Management of Information Systems from the University of Alabama in Huntsville, a Master of Science in Strategic Intelligence from the National Intelligence University and will complete her Master of Business Administration at Cornell University in May 2021. She's co-creator and host of DIB Tech Talk.