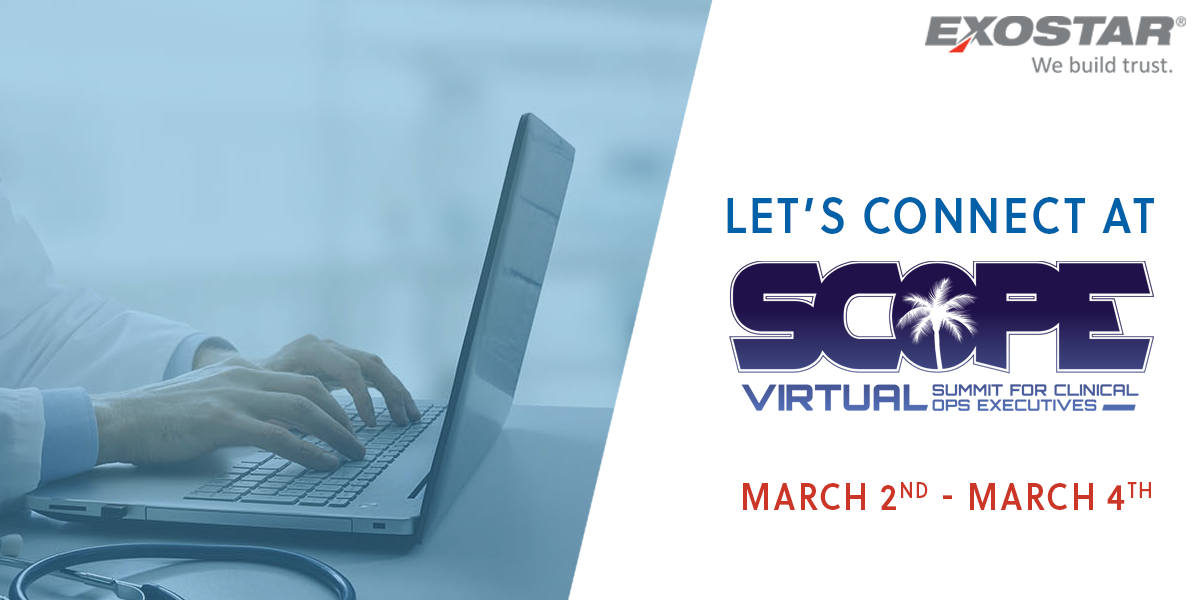 SCOPE 2021: Driving Innovation in Clinical Trials & Digital Health
Come visit us at the annual SCOPE summit, where we will be hosting a presentation, a breakout discussion, and a raffle for a chance to win a $100 AMEX gift card at our booth!
List of Events
Interactive Breakout Discussion
March 2nd, 4:05PM - 4:40PM ET
Table: From Digital Endpoints to Digital Trials to Digital Healthcare & Back
Join our interactive discussion and become an active part of the discussion and idea sharing.
Presentation: The Key to Decentralize Your Trial is to Centralize Your Technology
March 4th, 10:50AM
Speaker: Kenny Kong, Director - Life Sciences & Health IT
Armed with laptops, VPN's, tokens, and a million different end points to log in to, clinical trials have gone digital forcing us to become more creative in how we manage technology; a necessary evil in decentralizing our trials. As we adapt to the new norm, let's talk about some strategies to eliminate the noise of technology.
Virtual Booth Hours
March 2th, 8:45AM - 4:40PM ET

Dedicated Booth Hours: 12:00PM - 1:00PM, 4:05PM - 4:40PM ET
March 3rd, 8:45AM - 3:30PM ET
Dedicated Booth Hours: 12:00PM - 1:15PM ET
March 4th, 8:45AM - 1:45PM ET
Dedicated Booth Hours: 11:50AM - 12:10PM ET