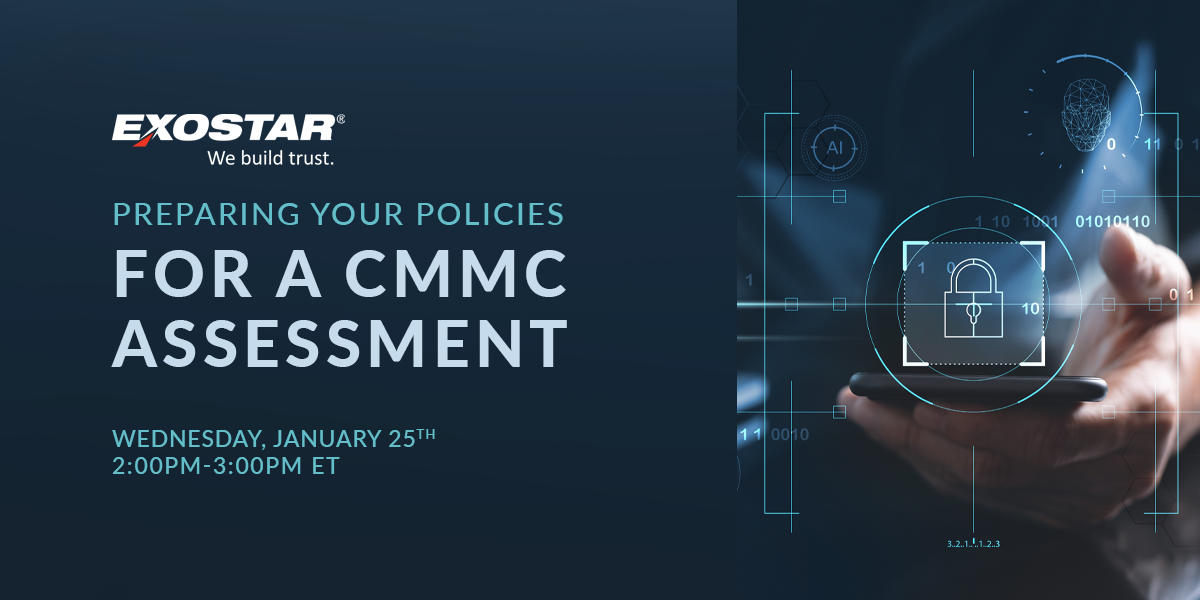 Preparing Your Policies for a CMMC Assessment
Wednesday, January 25th
2:00PM - 3:00PM ET
---
Creating policies from scratch can take weeks.

Don't wait!
Building your policy library is an integral step in complying with NIST 800-171 and CMMC. DoD auditors will require you to have documentation of your organization's policies and procedures. Starting with your cybersecurity policies helps build a framework for your System Security Plan (SSP). We'll show you how to do it quickly and cost-effectively with PolicyPro in this webinar.
With Exostar PolicyPro, you can easily tackle:
Completing documentation auditors will want to see.

Assigning ownership and responsibilities.

Creating and evaluating new policies quickly with documentation templates.
There will also be a Q&A session following the presentation, so make sure to submit your questions in advance!