Exostar's

PolicyPro

User Workshop
Unlock PolicyPro Potential Every Tuesday at 2pm ET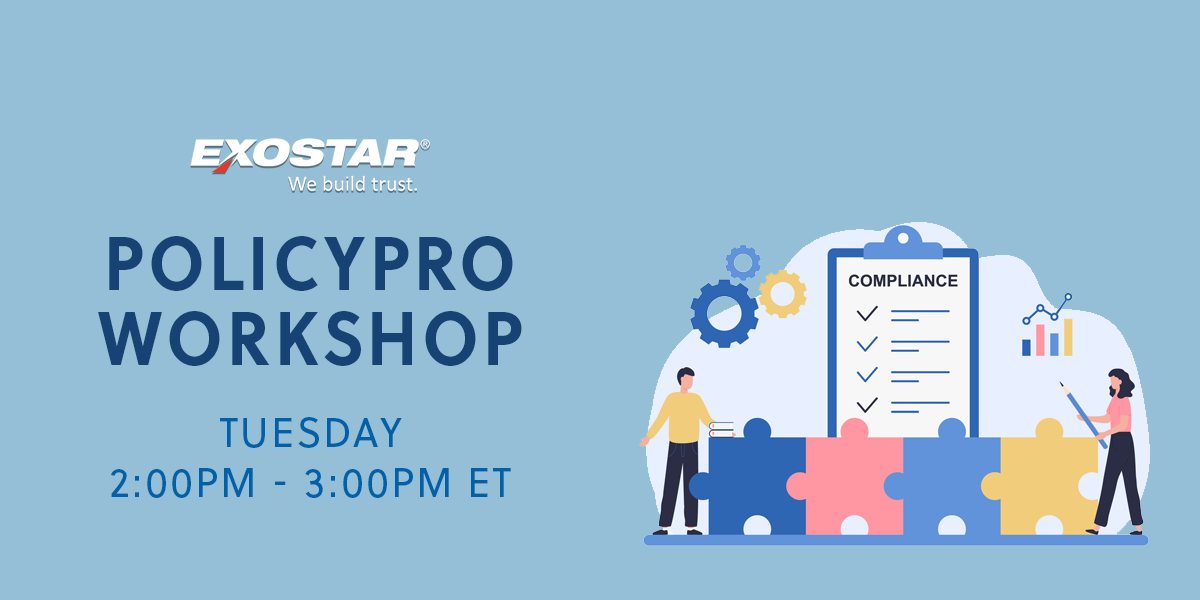 As a PolicyPro user, you gain exclusive access to our weekly workshops—a powerful resource designed to help you maximize your PolicyPro experience. Every workshop begins with a demo of PolicyPro and gives you a deep dive into its features and functionality, followed by an open forum Q&A session where you can get all your questions answered.
Create, Document, and Maintain the Policies Required by NIST SP 800-171
PolicyPro provides a secure, user-friendly environment enabling organizations to create, document, and maintain their cybersecurity policies for the 14-control families to address all 110 controls. This comprehensive, AI-powered, cloud-based solution streamlines security compliance efforts.
Take advantage of this opportunity to expand your knowledge, engage with the community, and elevate your experience with PolicyPro. Register now for our next workshop and empower your journey toward enhanced security and compliance.