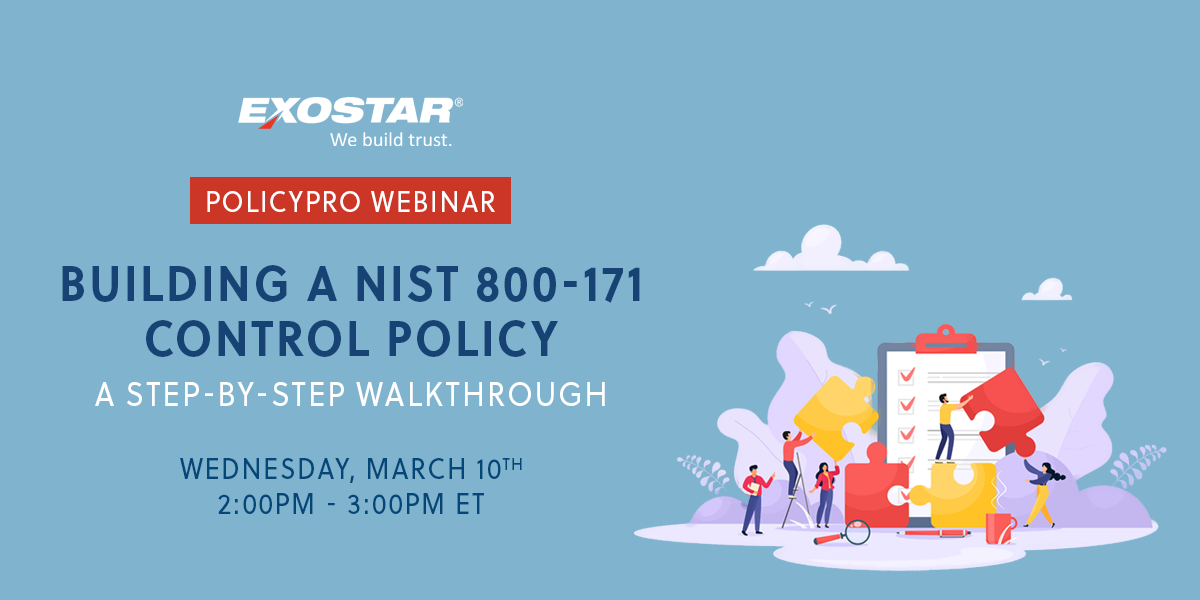 Building a NIST 800-171 Control Policy: A Step-by-Step Walkthrough
Wednesday, March 10th
2:00PM - 3:00PM ET
As a Defense Industrial Base contractor, your network security information is highly valuable to adversaries. If you handle any Controlled Unclassified Information (CUI), you are particularly vulnerable to intrusions. Which is why the Department of Defense has put forth strict requirements for IT security policy documentation.
That means you need to document and implement tight IT policies to ensure comprehensive security and meet NIST 800-171 and CMMC requirements. With numerous controls involved, especially for CMMC Levels 3-5, this task can be complex and daunting.
Time is money.
A powerful policy tool saves you both.
Join us on Wednesday, March 10th at 2pm ET as our policy creation team walks you through building a NIST 800-171 control policy from scratch. We'll also cover:
How comprehensive security starts with the basics
Why IT policy documentation matters, and how it relates to NIST 800-171 and CMMC
IT policies as critical artifacts in an DoD audit or CMMC assessment
Time-saving tools that can help you get there faster
There will be a 15 minute moderated Q&A portion following the presentations, so make sure to get your questions in when you register!