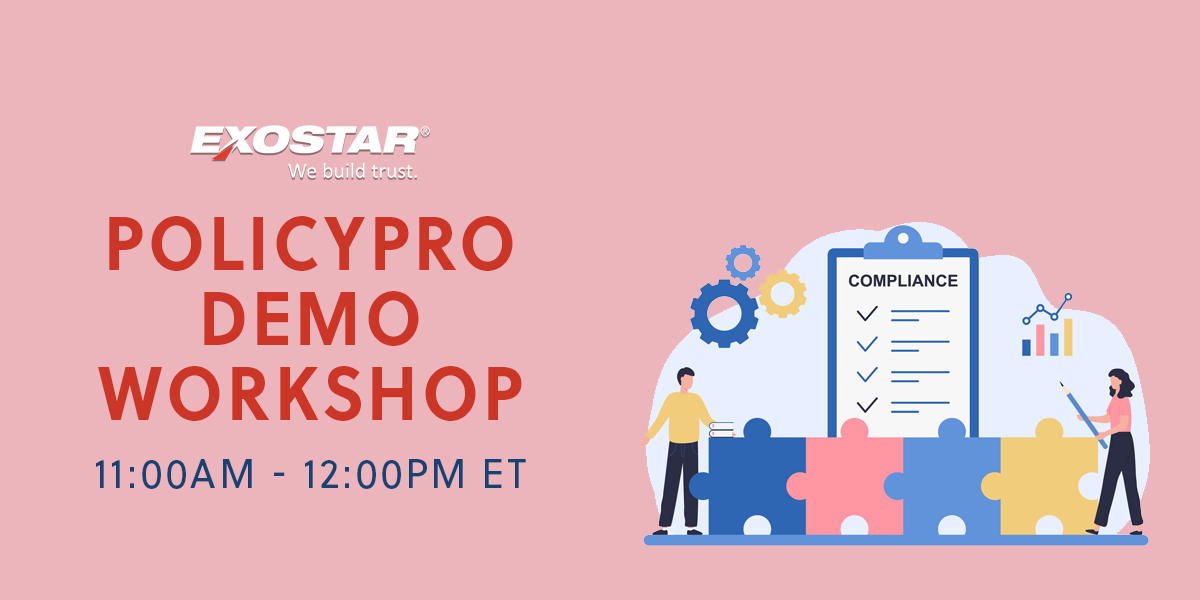 PolicyPro Friday Workshop



Full demo of PolicyPro followed by open Q&A forum
As a PolicyPro user, you have access to our weekly PolicyPro workshops held every Tuesday and Friday, to learn how to get the most out of your PolicyPro trial. We strive to provide our user community with valuable risk management information and ongoing product education to make sure you save time and money on your path to security and compliance.
On Fridays, we provide a full demo of PolicyPro and an open forum Q&A session, and Tuesdays and Friday 2:00PM Workshops are our educational sessions where we cover cybersecurity topics that relate to your NIST 800-171 and CMMC requirements. Join us for a walkthrough of this powerful tool, and see how much time and money it can save you on your road to compliance.
We hope to see you at one or both!