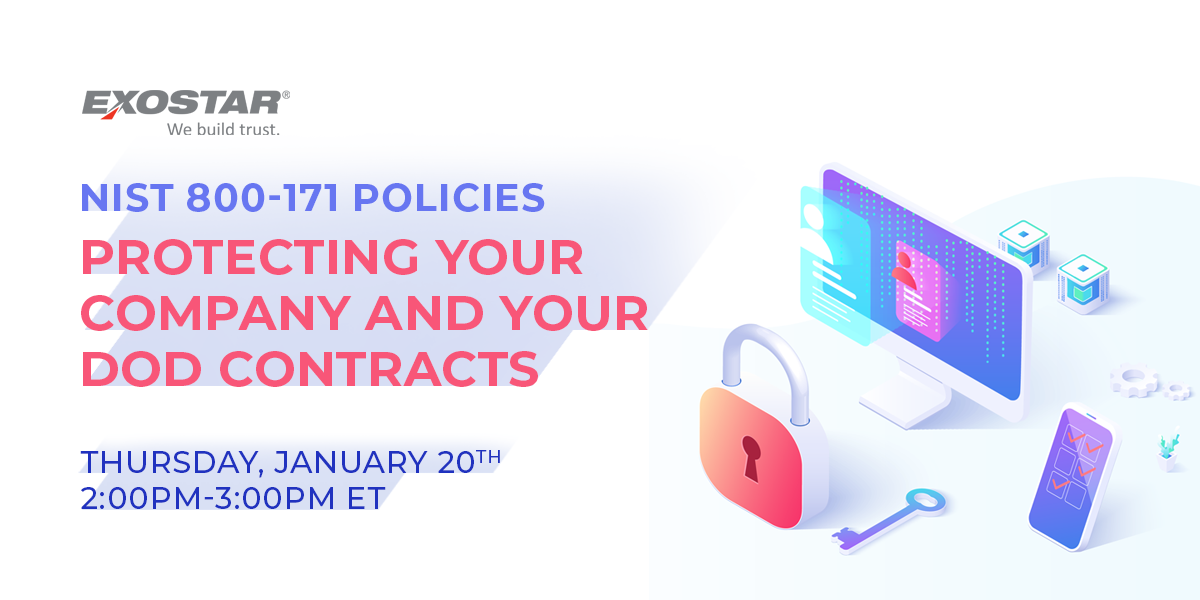 NIST 800-171 Policies: Protecting Your Company and Your DoD Contracts
Thursday, January 20th
2:00PM - 3:00PM ET
---
CMMC 2.0 Scoping Guides have been released, and it's clear that NIST 800-171 will continue to be the primary requirement and mandate, as well as the foundation of CMMC 2.0. Defense Industrial Base members still need to achieve compliance for NIST 800-171 to ensure future contract renewals and wins, and SPRS score submission is still required today.
In 2022, it is critical to protect your business, and ensuring contract awards should be a top priority. Start with your policy library.
Your policy library is a first step in meeting NIST 800-171 requirements. Starting with your policies helps build a framework for your System Security Plan (SSP).
There will be a 30 minute mode rated Q&A portion following the presentations, so make sure to get your questions in when you register!