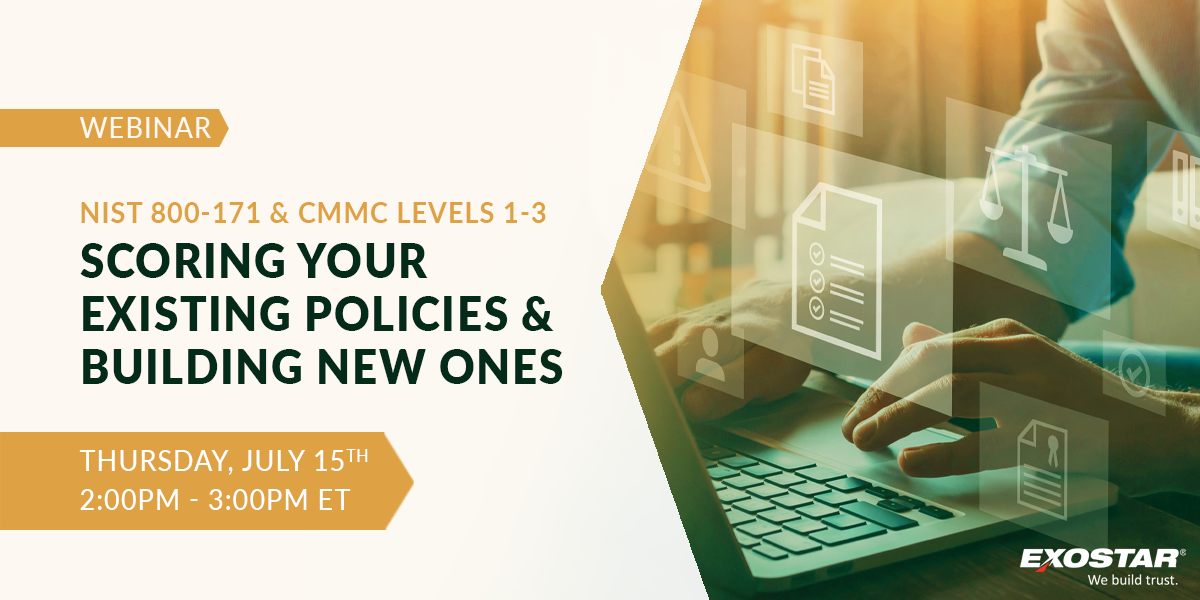 NIST 800-171 & CMMC Levels 1-3: Scoring Your Existing Policies & Building New Ones
Thursday, July 15th, 2021
2:00PM - 3:00PM ET
---
As a Defense Industrial Base (DIB) contractor, you need to document and implement strong policies to ensure comprehensive cybersecurity and to meet NIST 800-171 and CMMC requirements. With numerous controls involved, this task can be complex and daunting.
PolicyPro, our easy-to-use, affordable tool, can help you build a customized and compliant policy library. Already have policies in place? Use PolicyPro to score them against regulatory standards to ensure you are audit-ready.
Join us on Thursday, July 15th at 2pm ET as our policy creation team shows you how you to build NIST 800-171 policies that map to CMMC level 1 controls...on your own.
Sign up for your own PolicyPro free trial (no credit card required), and follow along with our experts using your own policies.
There will be a 15 minute moderated Q&A portion following the presentations, so make sure to get your questions in when you register!