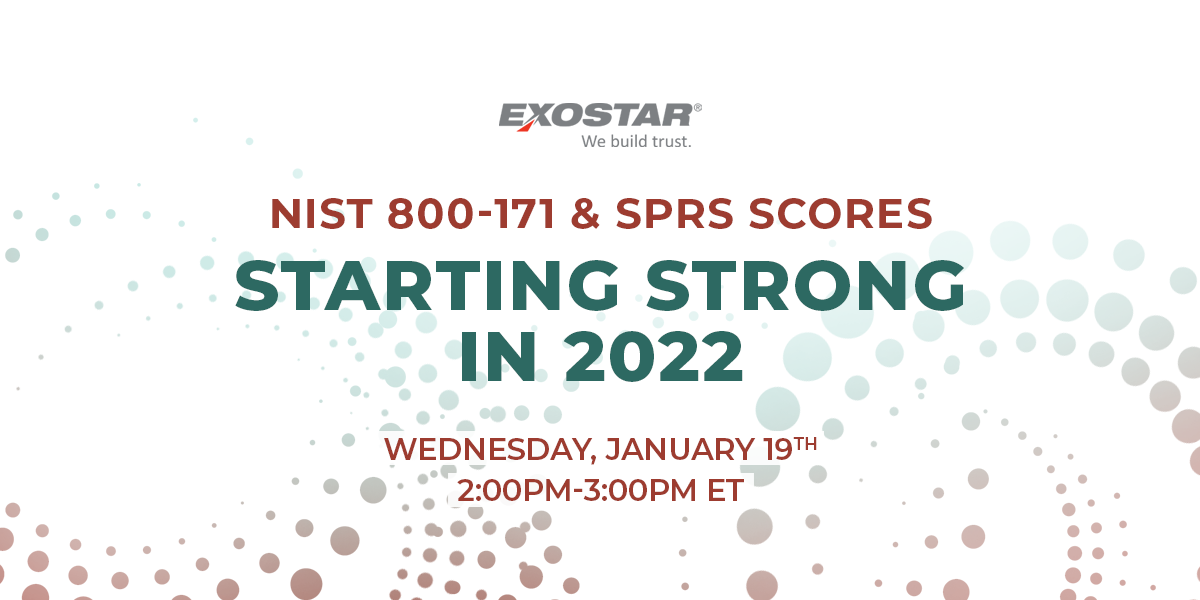 [Certification Assistant Users Workshop] NIST 800-171 & SPRS Scores: Starting Strong in 2022

(followed by open forum Q&A session)


---
We are excited to invite you to participate in our next Certification Assistant User Workshop on Wednesday, January 19th at 2pm ET.
We'll be discussing any updates regarding NIST 800-171, Basic Assessments and CMMC 2.0, and walking through the core functionality of Certification Assistant Standard so you can get the most out of your subscription. You'll learn how to
Complete your DoD Assessment Methodology Basic Assessment

Generate your score for SPRS submission

Become audit-ready faster, and at a savings.
We will also have an open forum Q&A session where we will take real-time questions.