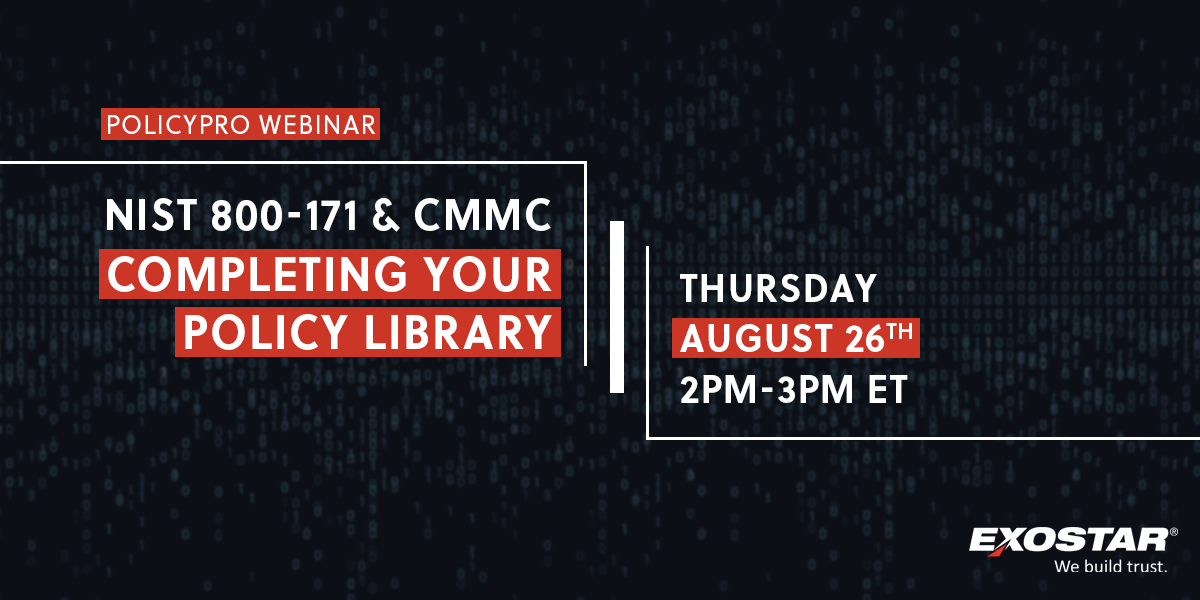 NIST 800-171 & CMMC: Completing Your Policy Library
Thursday, August 26th, 2021
2:00PM - 3:00PM ET
---
PolicyPro, our easy-to-use, affordable tool, can help you build a customized and compliant policy library. A strong policy library is critical early step in completing your NIST 800-171 Self-Assessment, and an important way to build for future security and compliance success.
Already have policies in place? Use PolicyPro to score them against regulatory standards to ensure you are audit-ready.
Join us on Thursday, August 26th at 2pm ET as our policy creation team shows you how you to build NIST 800-171 policies that map to CMMC controls...on your own.
Sign up for your own PolicyPro free trial (no credit card required), and follow along with our experts using your own policies.
There will be a 15 minute moderated Q&A portion following the presentations, so make sure to get your questions in when you register!