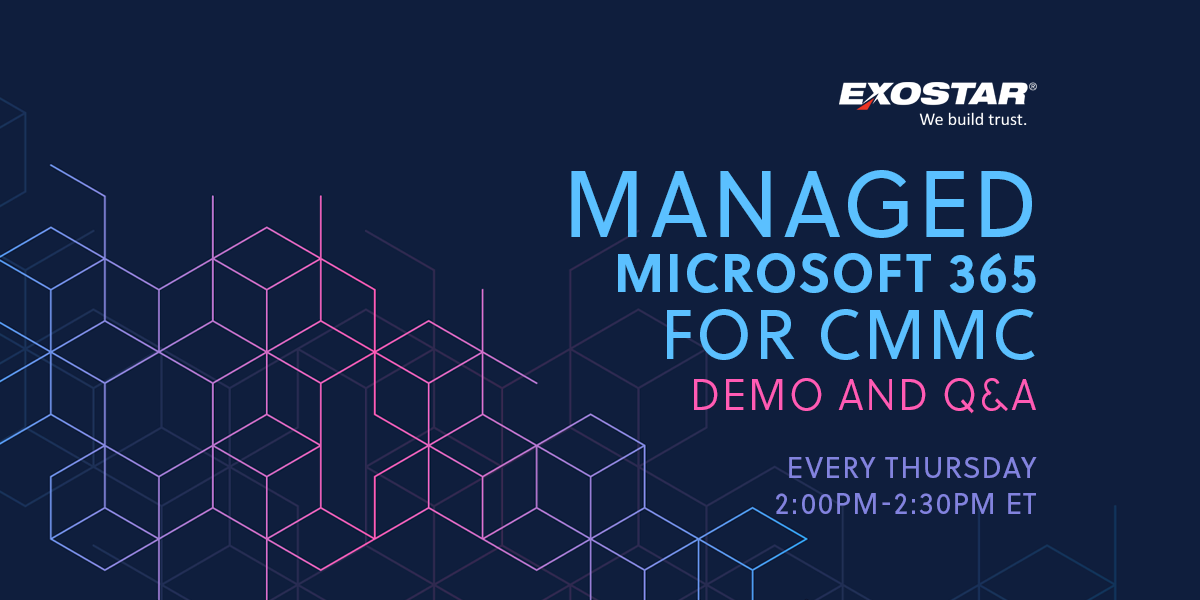 Managed Microsoft 365 for CMMC: Demo and Q&A

Every Thursday
2:00pm-2:30pm ET
We invite you to our weekly Managed Microsoft 365 for CMMC: Demo and Q&A!
In these workshops, we'll discuss how you can use Exostar's Managed Microsoft 365 for CMMC to protect Controlled Unclassified Information (CUI) and ensure compliance across your extended team without the outlay of huge costs. We'll also be answering your most burning questions.
Learn how you can empower your enterprise and partners through secure and compliant collaboration!