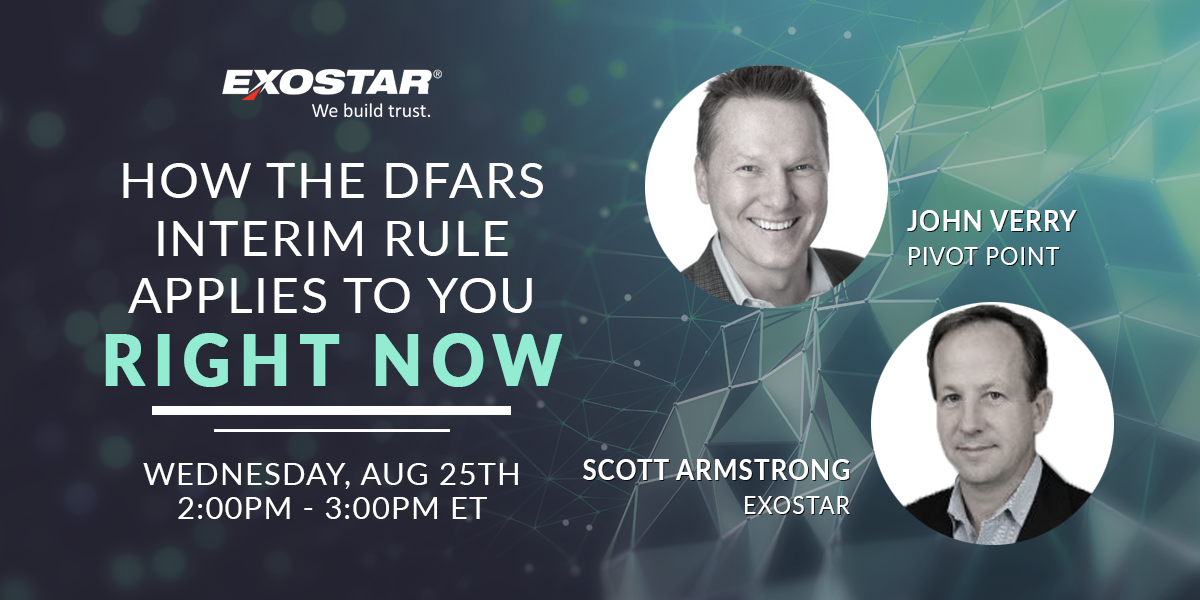 How the DFARS Interim Rule Applies to You Right Now
Wednesday , August 25th
2:00PM - 3:00PM ET
We hope you'll join us on Wednesday, August 25th as we help you understand how the DFARS Interim applies to you right now. We'll be joined by industry thought-leaders:
John Verry, CISO & Managing Partner, Pivot Point Security
Scott Armstrong, Senior Director of Cyber Risk, Exostar
Our speakers will cover:
Why securing your data matters to you and the DoD,

Slow and steady wins the NIST 800-171 to CMMC race:

The only thing you can control is your preparation.

And most importantly, we'll answer your most burning questions, so make sure to submit them when you register!