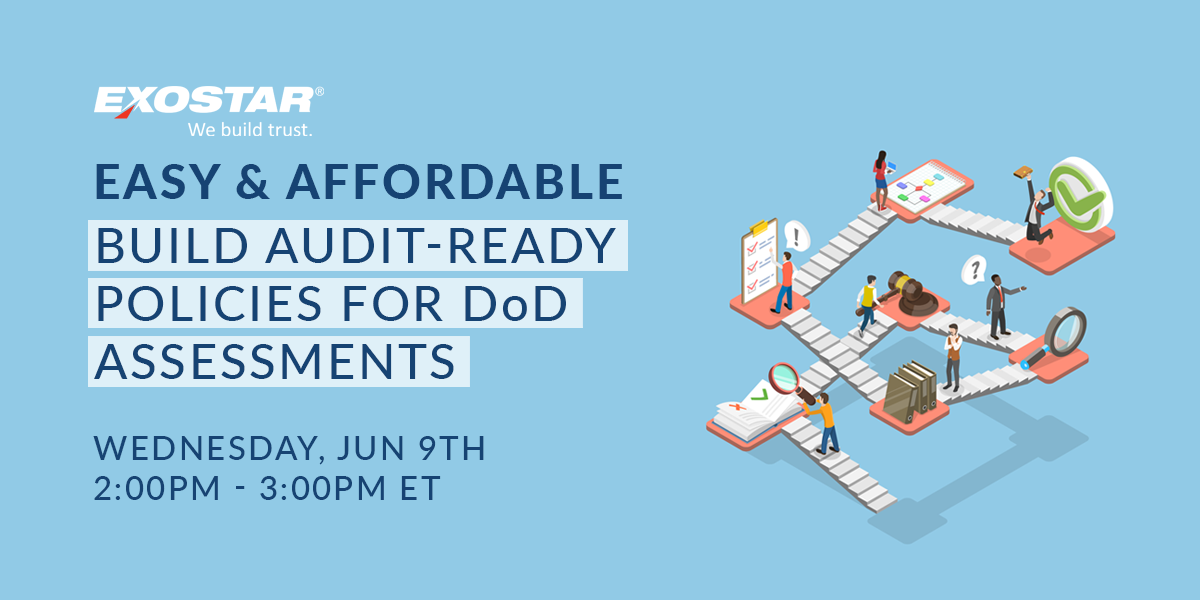 Easy & Affordable: Build Audit-Ready Policies for DoD Assessments
Wednesday, June 9th, 2021
2:00PM - 3:00PM ET
---
It's critical for all Defense Industrial Base contractors to understand that NIST 800-171 Basic Assessments and requirements for implementing comprehensive security measures are not going away. You can avoid spending hours of searching for outdated policy templates and consistently build and maintain all of your cybersecurity policies with our easy-to-use PolicyPro tool.
Easily and Affordably Build and Maintain NIST 800-171 Cyber Policies to be Audit-Ready for DoD Assessments
Join us on Wednesday, June 9th at 2pm ET NIST 800-171 policy experts show us how you can use PolicyPro to:
Quickly assess, score, build, maintain, and customize policies in line with NIST 800-171 and CMMC
Generate an overall compliance score on existing policies and key word analysis (gap assessment)
Implement approval process for policies with full audit-trail
How a powerful tool like PolicyPro can help you save time and money
There will be a 30 minute moderated Q&A portion following the presentations, so make sure to get your questions in when you register!