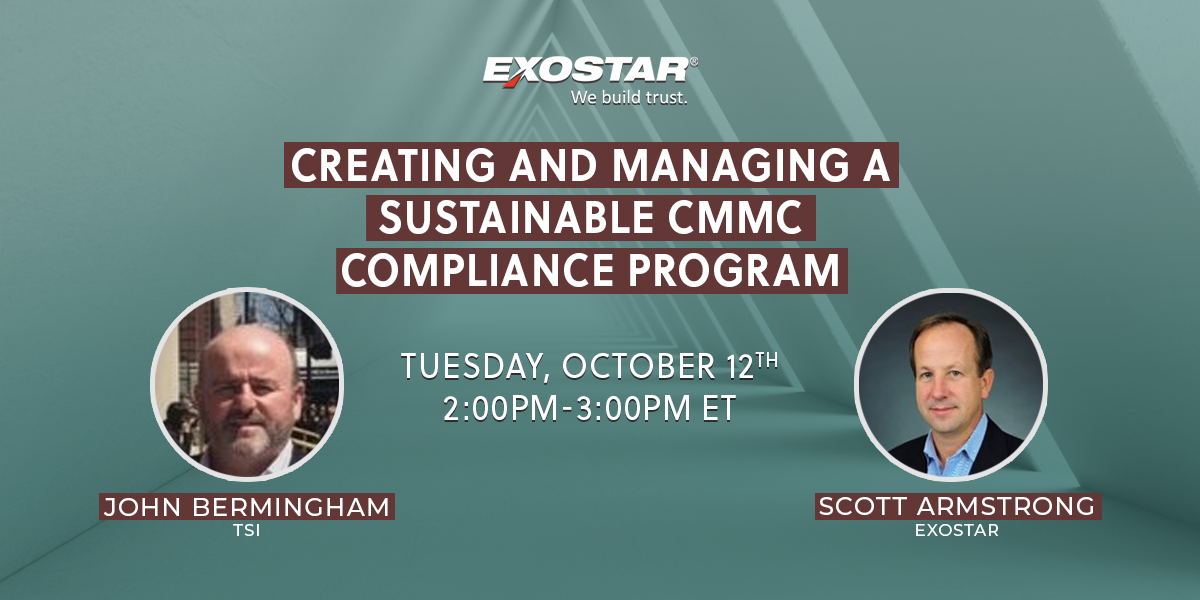 Creating and Managing a Sustainable CMMC Compliance Program
Tuesday, October 12th
2:00PM - 3:00PM ET
Please join us for a free webinar on how you can create and manage a sustainable CMMC compliance program. On Tuesday, October 12th, we'll be joined by John Bermingham, Director of Cybersecurity and Compliance at TSI, an Exostar partner that helps organizations achieve and maintain successful cybersecurity programs and CMMC compliance.
In this event, we will focus on :
Policy Development & Documentation

The Vast Technical (IT) CMMC Requirements

Engaging with CMMC 3 Certificate Ready RPO/Service Providers (MSPs/MSSPs)

Implementation Time-line Expectations

Contractual Considerations

DoD Timelines to Consider

And most importantly, we'll answer your most burning questions, so make sure to submit them when you register!