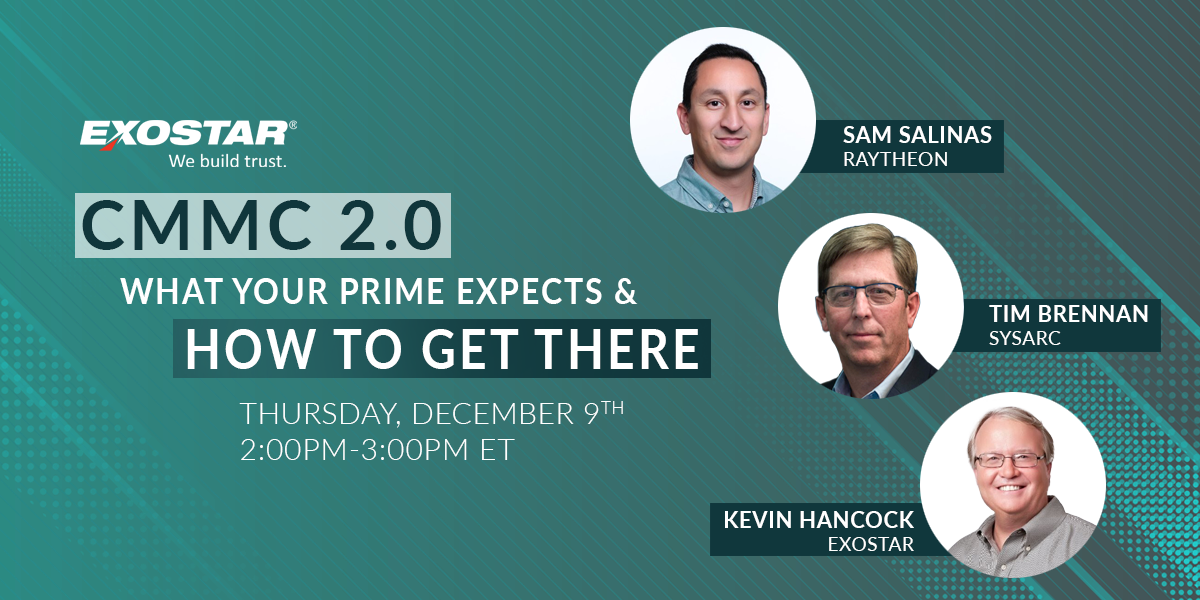 CMMC 2.0: What Your Prime Expects and How to Get There
Thursday, December 9th
2:00PM - 3:00PM ET
Please join us for a free webinar on the immediate impact of CMMC 2.0 on DoD cybersecurity requirements and what the DIB should be focusing on today. On Thursday, December 9th, we'll be joined by Sam Salinas, leader of Enterprise Compliance Services for Raytheon Technologies, and Tim Brennan, Founder and CEO of SysArc, to discuss:
NIST 800-171 and CMMC 2.0 expectations direct from a Prime

What is required TODAY

What's really at stake for suppliers if they don't comply

How SMBs can meet requirements faster and without breaking the bank.

And most importantly, we'll answer your most burning questions, so make sure to submit them when you register!