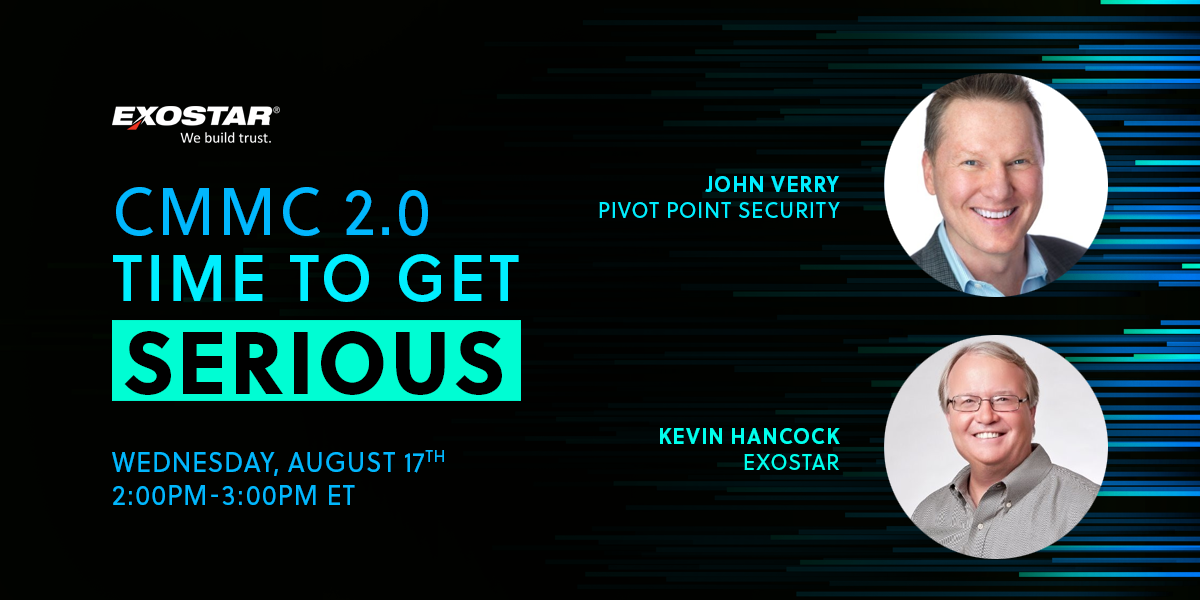 CMMC 2.0: Time to Get Serious
Wednesday, August 17th
2:00PM - 3:00PM ET
With CMMC 2.0 anticipated to come as soon as March 2023, it's time to get serious and take action. Please join us on Wednesday, August 17th for a free webinar titled, "CMMC 2.0: Time to Get Serious". We'll be joined by John Verry, founder and CEO of Pivot Point Security, as we discuss the current schedule for CMMC 2.0 Implementation, milestones, and activities necessary for you to become CMMC compliant:
Save your seat, and join us as we discuss:
Latest news on CMMC 2.0

implementation deadlines

Necessary timelines

for your actions to be compliant

What you need to do to be

ready for Contract Awards

And most importantly, we'll answer your most burning questions,

so make sure to

submit them when you register

!