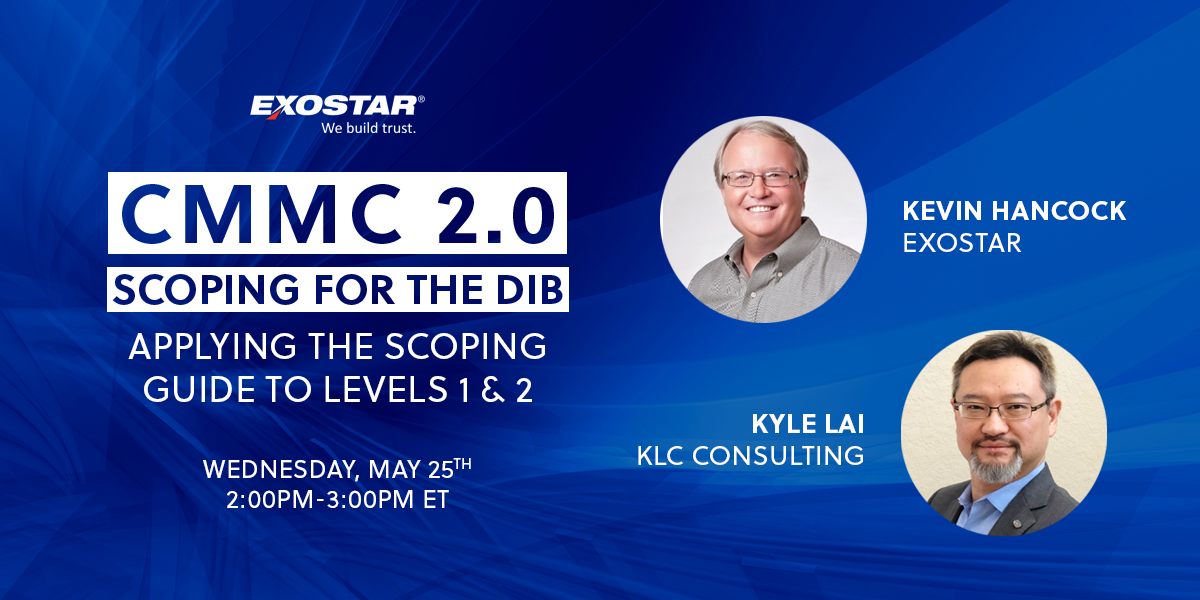 CMMC 2.0 Scoping for the DIB: Applying the Scoping Guide to Levels 1 & 2
Wednesday, May 25th
2:00PM - 3:00PM ET
With the CMMC 2.0 Scoping Guides available, it's important DoD contractors understand how to apply them in order to achieve compliance for Level 1 or Level 2. Kyle Lai, from KLC Consulting (a C3PAO candidate) will join us to discuss just that on Wednesday, May 25th at 2pm ET, so save your seat.
Join us as we dive into:
Understanding the current CMMC 2.0 Scoping Guides;
How to apply them to your cybersecurity strategies;
Critical steps toward achieving Level 1 or Level 2 compliance;

And most importantly, we'll answer your most burning questions,

so make sure to

submit them when you register

!