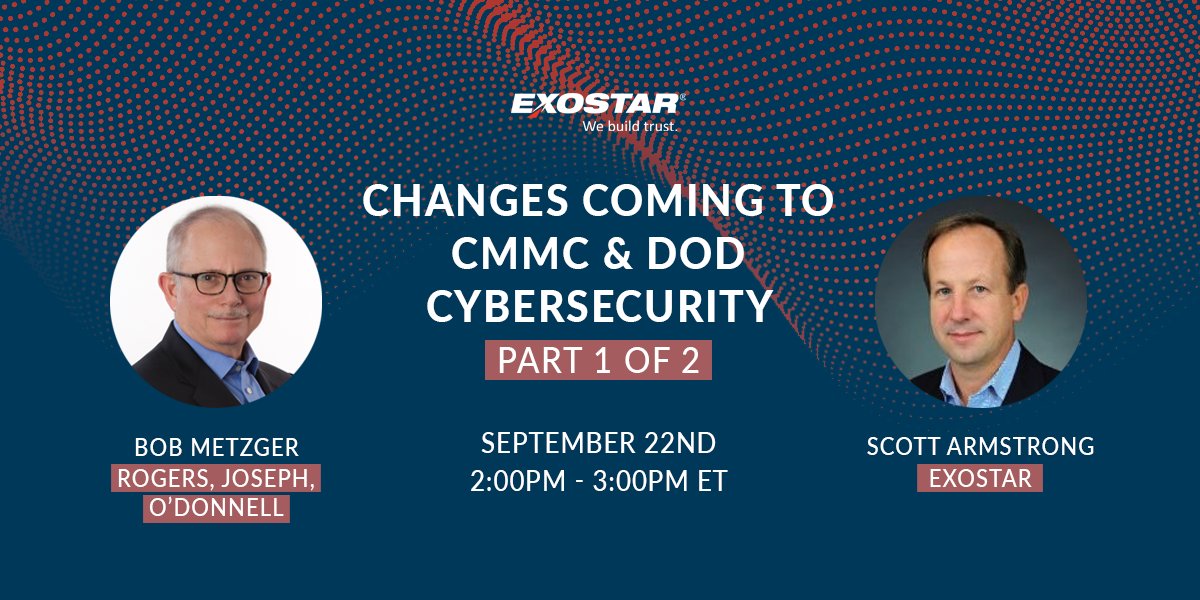 Changes Coming to CMMC & DoD Cybersecurity:

Part 1 of 2
Wednesday, September 22nd
2:00PM - 3:00PM ET
Please join us for a free webinar on the immediate and long-term future of CMMC and DoD cybersecurity. On Wednesday, September 22nd, we'll be joined by Bob Metzger, one of the leading voices in cyber, supply chain and related security matters. He is also co-author of the seminal MITRE "Deliver Uncompromised" Report, which has influenced a broad range of security initiatives of the Department of Defense and federal civilian agencies.
In Part 1 of this series, we will focus on :
What's the latest status of CMMC and other DoD cyber initiatives?

Why has DoD been quiet and what is being done?

What are the decision points and likely avenues and schedule for decision?

What are the toughest CMMC issues the DoD must tackle?

What are other challenges facing DoD outside of CMMC?

And most importantly, we'll answer your most burning questions, so make sure to submit them when you register!