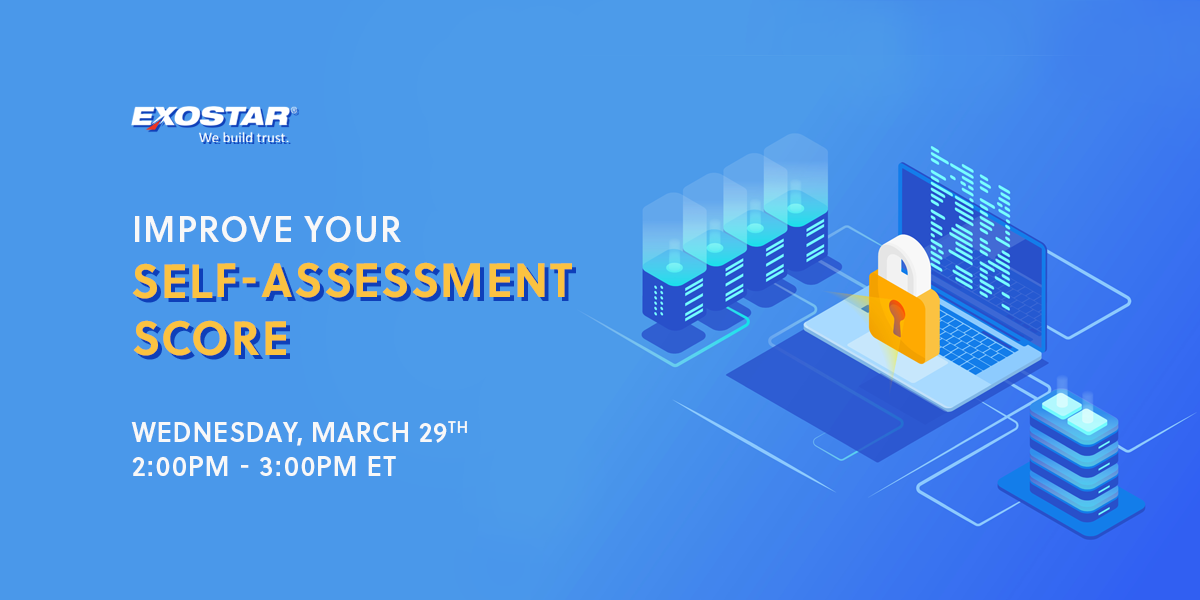 Improve Your Self-Assessment Score

(followed by open forum Q&A session)

---
If you are like most companies in the Defense Industrial Base (DIB) you have done or are required to do a self-assessment of your compliance to NIST 800-171 and enter that score in the Supplier Performance Risk System (SPRS).
Now is the time to improve that score and get to full implementation of these controls prior to CMMC 2.0 and the need for a third party assessment.
Exostar's Certification Assistant can help you manage your way through the self-assessment, track your open items to closure and manage your continued compliance with these Department of Defense (DoD) Requirements.

In this webinar, we'll discuss how you can:
Easily do a self-assessment
Generate the necessary SSP and DAM Score

for input into SPRS
Generate your System Security Plan (SSP) at the click of a button and track the controls you still need to implement
Ease the burden of information gathering

for external assessments
If you have any questions, let us know when you register and we'll be happy to answer those questions as part of this webinar.