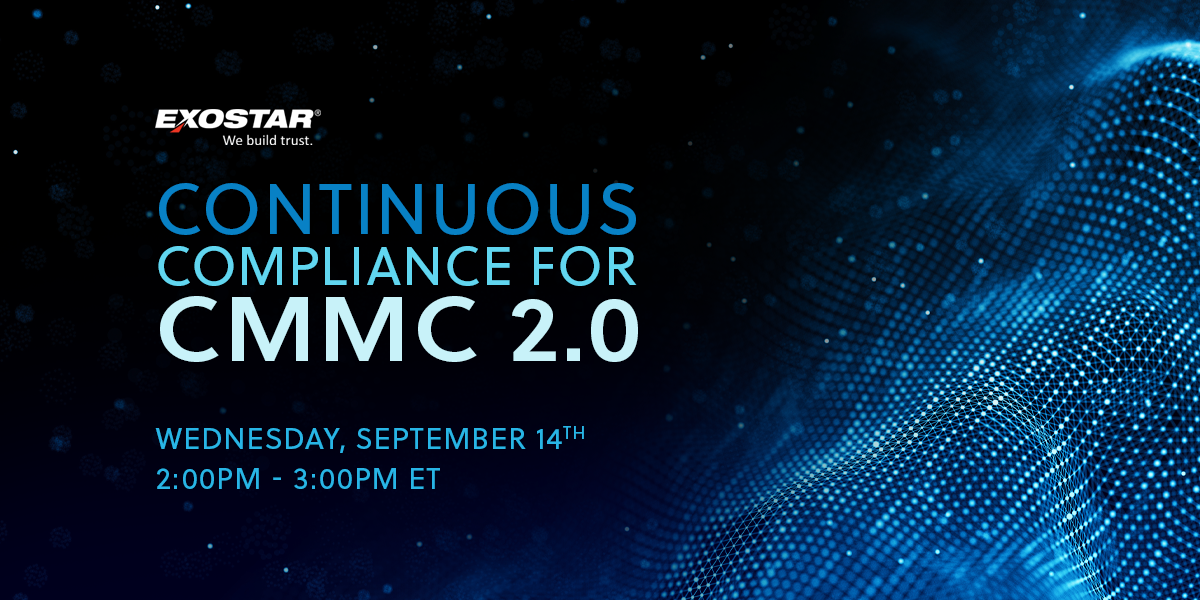 [Certification Assistant Users Workshop] Continuous Compliance for CMMC 2.0

(followed by open forum Q&A session)


---
As you make the transition from NIST 800-171 to CMMC 2.0 it emphasizes the need to ensure your organization stays current with your compliance requirements.
Join us on Wednesday, Sept. 14th to learn how Exostar's Certification Assistant will make sure you can assess how your doing today against both NIST 800-171 and the upcoming CMMC 2.0 compliance requirements.
We'll be discussing the current CMMC 2.0 Timeline, how to do a self assessment for either NIST 800-171 or CMMC 2.0, generating your score for submission into the SPRS system, and documenting and assigning out any POA&M's that you need to address.
We will also have an open forum Q&A session where we will take real-time questions.