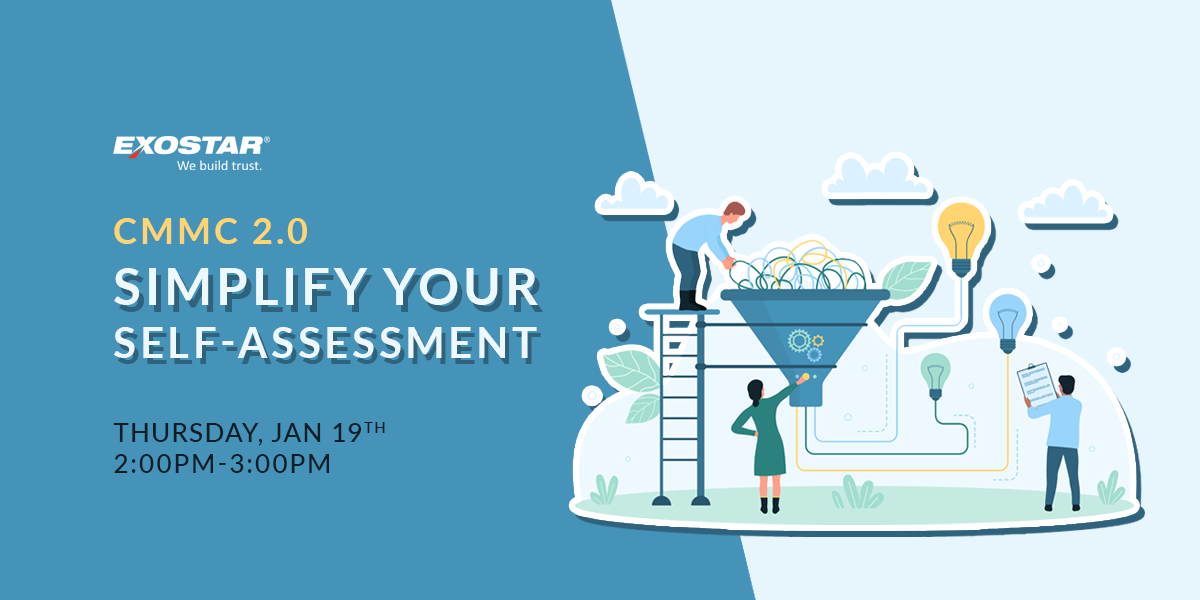 CMMC 2.0: Simplify Your Self-Assessment

(followed by open forum Q&A session)

---
Make your company's 2023 resolution CMMC compliance!
According to a DIBCAC report, the average NIST 800-171 company self-assessment score is 114 points lower after an audit. What that indicates is that many companies have more work to do to be CMMC-ready than they think. With CMMC 2.0 projected to roll out as early as May of this year, that's not a lot of time to become compliant.
Join this workshop to learn how to use Exostar's Certification Assistant to find out how your organization is doing in it's CMMC 2.0 journey. During this workshop, we will show you how an organization can easily perform a self-assessment, know what items you still have to complete and put together a plan on how to address them.
We'll also have a Q&A forum at the end of the workshop, so make sure to submit your questions in advance!