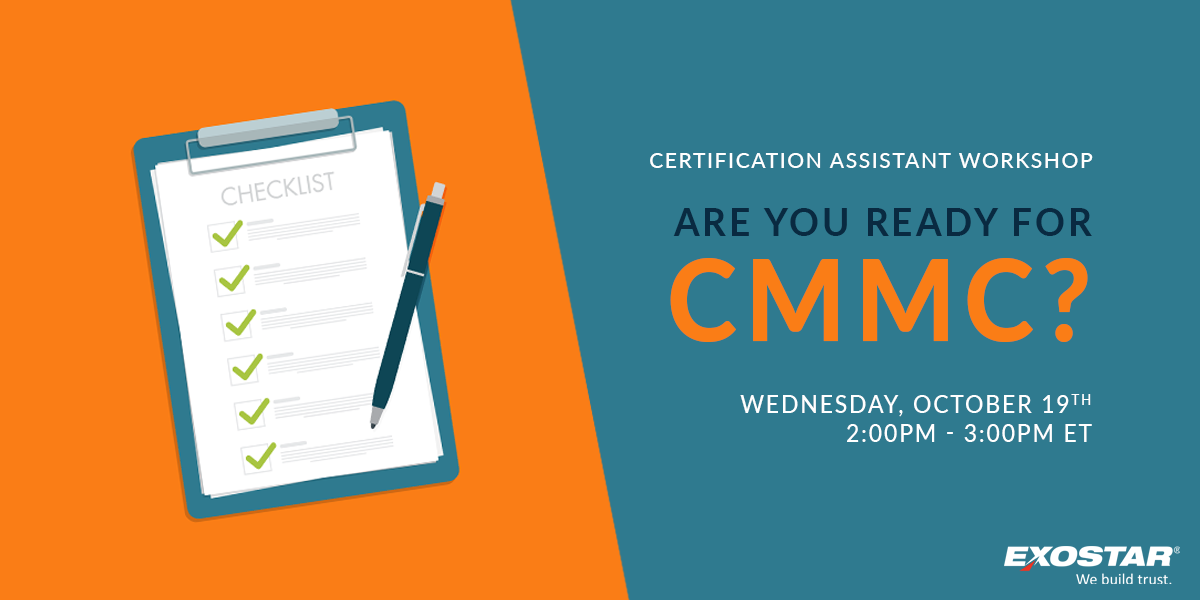 [Certification Assistant Users Workshop] Are You Ready for CMMC?

(followed by open forum Q&A session)


---
CMMC 2.0 language could start to appear in Department of Defense contracts as early as May 2023. If you are wondering where you are in your compliance journey, Exostar's Certification Assistant can help you determine your readiness as well as help you plan and track your progress toward for this important milestone.
Join us on, Wednesday, Oct. 19 at 2PM ET, to learn how Certification Assistant can walk you through the controls necessary for any level of CMMC that your organization wants to achieve. Learn how to gather that information in Certification Assistant to provide on convenient location for C3PAO review and helps you plan for how to achieve the compliance necessary for your business.
By the end of the session, you will understand:
How to do a self-assessment
Get your necessary scores
Generate your System Security Plan
Detail any Plans of Actions and Milestones (POAMs) that are necessary for you to address.
How to upload/link your policies, artifacts, and evidence
We will also have an open forum Q&A session where we will take real-time questions!