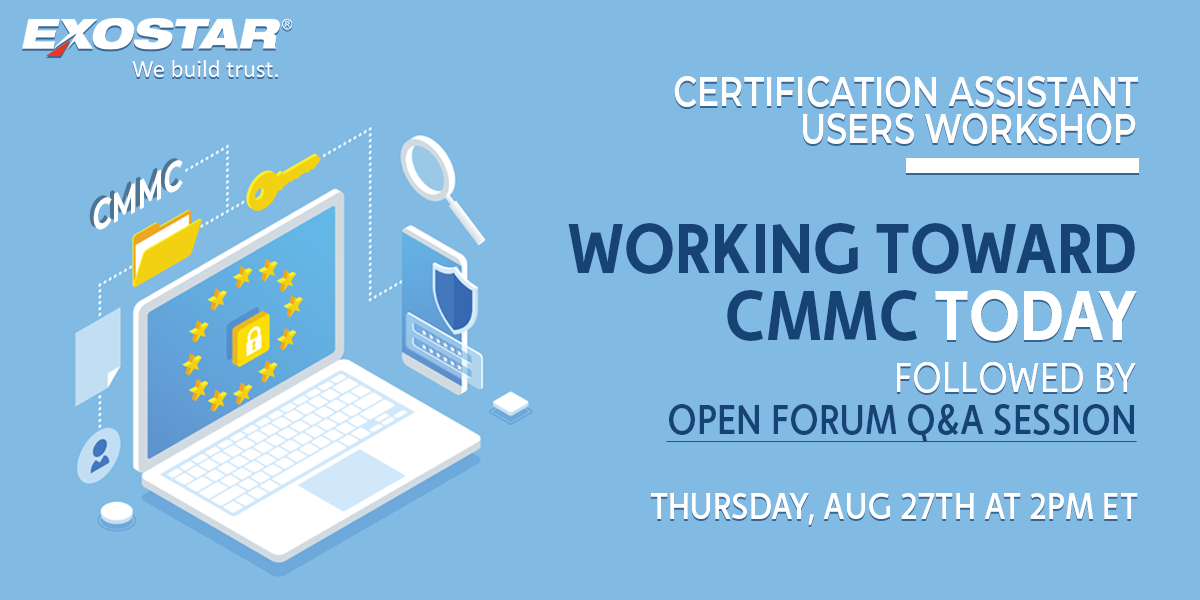 Watch On-Demand: Certification Assistant User Workshop
Thank you to all attendees who joined us last week for our first Certification Assistant User Workshop. For those that weren't able to participate in the live session, we have placed the workshop recording online, which you can access by filling out the form on this page. Please feel free to access at your convenience and share with others.
We also invite you to take advantage of a limited time offer available to both live and virtual workshop attendees. Until September 30, 2020, attendees can receive a $500 discount off the annual subscription price for either Certification Assistant Standard or Premium by using promo code CA-WORKSHOP-1-500OFF.
This 60 minute workshop is broken into two parts:
Part 1 - Exostar's Kyle Perron provides a demonstration of Certification Assistant Standard, highlighting features, functionality and application.
Part 2 - Open forum Q&A hosted by Scott Armstrong, Exostar's Senior Director, Cyber Risk, Analytics, and Insights, where attendees pose questions related to compliance, regulatory requirements, and Exostar's risk management solutions.
We hope everyone walked away with valuable information from both the presenters and your peers. Thank you for joining us, and we hope to see you at our future workshops.